Vitamin C
The very first nutrition experiment ever performed on a human took place in the 1700s when doctors experimented with vitamin C to find a cure for scurvy. So, what are health benefits of vitamin C? It helps prevent disease and infection and promotes the body's absorption of iron. It also helps bones grow, is involved in the formation of scar tissue, and strengthens the blood vessels. The RDA for men and women is 60 mg a day. Be wary of getting too much - more than 1,000 mg can cause cramps and diarrhea.
As a dietary supplement, in addition to tablets and pills, vitamin C is the most popular in a form of a powder.
Vitamin C Supplements
We review supplements and online stores on a regular basis. We compare Vitamin C tablets, pills and powders by user ratings, expert opinion, quality, price, buying conditions, and more, to help you choose the best vitamins without paying a lot. Usually, a discount is embedded in the links and you don't have to apply any coupon code at checkout! However, do not forget to visit our COUPON SECTION with the latest discount codes for additional savings.
Lypo-Spheric Vitamin C
Price Range: $32.95 - $44.00
Brand: LivOn Labs
Form: Powder (encapsulated pills)
Vitamin C liposome encapsulated pills 1,000mg per serving
Other ingredients: Sodium (as sodium ascorbate).
Vegan, non GMO. Formula contains NO: gluten, dairy, sugar, or hexane.
SEE BEST PRICE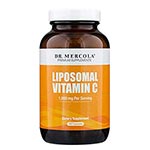 Liposomal Vitamin C
Price Range: $36.97 - $46.21
Brand: Dr Mercola
Form: Capsules
Vitamin C (ascorbic acid) 1000 mg per serving
Other ingredients: -
Dr. Mercola's Vitamin C supplement has the potential for bioavailability advantages vs. traditional vitamin C supplements.
SEE BEST PRICE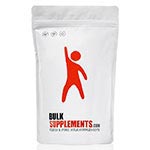 Vitamin C Powder
Price Range: $10.96 - $12.20
Brand: Bulk Supplements
Form: Powder
Vitamin C (as ascorbic acid)
Other ingredients: -
The purest powder. It is generally suggested that a person take about 1000mg (1/4 tsp) daily.
SEE BEST PRICE
---
Freebies & Discount Codes
Find out freebies and coupons for savings on health products available on the Web