Vitamin A
The Recommended Daily Allowance (RDA) is 1000 micrograms (mg) for men, and 800 mg for women. The benefits of vitamin A includes a better vision (for eye health), supports the immune system and aids in the growth and maintenance of bones, cells and skin. But beware of overdosing; too much of vitamin A (six or seven times the RDA) can cause dry skin, headaches, joint pain and insomnia.
In addition to tablets, pills and capsules, vitamin A (as retinyl palmitate) often can be found in the form of skin oils and face creams, helping in treating acne and pimples (vitamin a face cream). Some of dietary supplements also contain vitamin A. Vitamin A palmitate (also knwon as retinyl palmitate) is found in foods like fish, milk, eggs, fruits, and vegetables.
Best vitamin A tablets, capsules and gel caps
We review supplements and online stores on a regular basis. We compare Vitamin A gel caps, tablets and capsules by user ratings, expert opinion, quality, price, buying conditions, and more, to help you choose the best vitamins without paying a lot. Usually, a discount is embedded in the links and you don't have to apply any coupon code at checkout! However, do not forget to visit our COUPON SECTION with the latest discount codes for additional savings.
Notice: The IU (International Unit) shows potency (biological activity).
Vitamin A 10,000 IU
Price Range: $9.97 - $11.00
Brand: Bronson
Form: Softgel (gel caps)
Vitamin A (as Retinyl Palmitate) 3,000mcg per serving
Other ingredients: Soybean oil, gelatin, glycerin, purifed water.
The highest quality non-GMO formula. Made in USA.
SEE BEST PRICE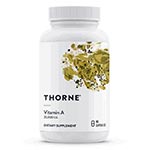 Vitamin A 25,000 IU
Price Range: $11.00 - $12.50
Brand: Thorne
Form: Capsules
Vitamin A (as Palmitate) 7,500mcg per serving
Other ingredients: Hypromellose (from cellulose) capsule, leucine, silicon dioxide.
High potency formula. made with the purest possible ingredients – without gluten or other major allergens (eggs, tree nuts, peanuts). This product also contains no soy, dairy, yeast, shellfish, or fish. Made in USA.
SEE BEST PRICE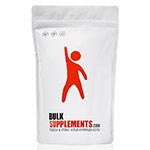 Vitamin A Powder 7,500 IU
Price Range: $12.96 - $13.50
Brand: Bulk Supplements
Form: Powder
Vitamin A (as Palmitate) 7500 IU, Sugars (sucrose) 15mg per serving
Other ingredients: Gum arabic, starch, DL-alpha-tocopherol.
Free of: Soy, dairy, yeast and gluten.
SEE BEST PRICE
---
Freebies & Discount Codes
Find out freebies and coupons for savings on health products available on the Web