Flonase® Nasal Spray
(generic name: Fluticasone Propionate)
Flonase, as well as Flovent which is a flonase equivalent, is the brand name of a drug Fluticasone Propionate. Fluticasone is a steroid. It prevents the release of substances in the body that cause inflammation. Fluticasone nasal is used to treat the nasal symptoms of allergies and other seasonal reactions.
What happens if I miss a dose?
Use the missed dose as soon as you remember. However, if it is almost time for your next regularly scheduled dose, skip the missed dose and use the next one as directed. Do not use a double dose of this medication.
What happens if I overdose?
An overdose of this medication is not likely to occur. If you do think that an overdose has occurred, call an emergency room or poison control center.
What are the possible side effects?
Serious side effects from fluticasone nasal are not likely to occur. Stop using fluticasone nasal and seek emergency medical attention if you experience an allergic reaction (difficulty breathing; closing of your throat; swelling of your lips, tongue, or face; or hives).
Other, less serious side effects may be more likely to occur. Continue to use fluticasone nasal and talk to your doctor if you experience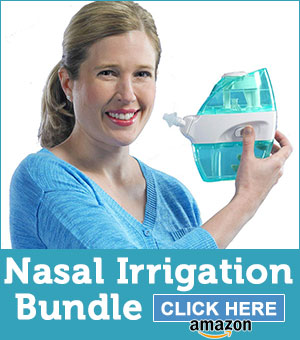 • stinging or burning of the nose;
• sneezing after application;
• yeast infection in the nose or throat (white patches);
• bleeding nose;
• perforated septum (inside center of nose);
• increased pressure in the eyes, glaucoma, or tearing of the eyes;
• headache or lightheadedness;
• nausea;
• cough;
• asthma symptoms;
• nasal stuffiness or a runny nose;
• unpleasant (or loss of) taste or smell.
Side effects other than those listed here may also occur. Talk to your doctor about any side effect that seems unusual or that is especially bothersome.

Where to buy Flonase (Fluticasone Propionate)?
Flonase is available over-the-counter in any online pharmacy (Walgreens, for instance). Given that you don't need a prescription, maybe a better place for online buying is Amazon. There are also many generic versions (with Fluticasone Propionate as an active ingredient) available on the market. They are cheaper than the brand Flonase. Click here to check out the generic versions sold on Amazon.
Freebies & Discount Codes
Find out freebies and coupons for savings on health products available on the Web