Meal Replacements
Meal replacements are probably the most valuable and underrated supplements on the market. In fact, meal replacements are not supplements at all - as the name suggests, they are complete meals. They provide a perfect, compact meal in a small package, high in protein, low in fat (some have no fat), low in carbohydrates, with a wide array of vitamins and minerals. Also, they are low in sugar and cholesterol. Meal replacements are pre-packaged powdered drink mixes (shakes) that you can mix with water, milk, or juice and then drink instead of a meal. Some of them are even ready to drink.
Meal replacements are convenient, inexpensive, and most taste pretty good. For optimum fat-burning and muscle-building results, we need to consume a high-protein, moderate-carb, low-fat meal every three to four hours. Many health professionals recommend meal replacements as a first line of dietary treatment for their patients. Meal replacements work because they supply the daily nutrition that patients need, while keeping caloric and fat intake to a minimum. Healthy eating and weight control are fundamental to managing diabetes, and meal replacements can be used as part of a diabetic meal plan.
Meal replacement powders are called nutritionally complete foods. They provide a precise blend of protein, carbs and fat along with vitamins, minerals and trace elements all in a nutrient dense form. They are perfect for breakfast, lunch, or when you're rushed. Meal replacement powders are popular with dieters, athletes and bodybuilders.
Having a liquid meal in a form of shake is a very practical way to improve your diet, ease digestion, minimize fat storage, reduce the risk of gorging and help prevent the viscous cycle of overeating late in the evening before bed. A liquid (drink) meal dominated by high-quality whey protein isolate and low in fat works the best.
Where to buy best meal replacements?
We review the fitness online market on a regular basis. We compare meal replacements by user ratings, expert opinion, quality, price, buying conditions, and more, to help you choose the best supplements without paying a lot.
We browse online stores every day, looking for the lowest prices for you and the best place for online shopping. Usually, a discount is embedded in the links and you don't have to apply any coupon code at checkout! However, Do not forget to visit our COUPON SECTION with the latest discount codes for additional savings on already reduced prices.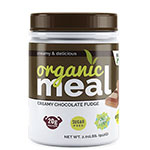 Organic Meal Creamy Chocolate
Price Range: $19.99 - $34.95
Brand: Maximum Slim
Smooth, creamy and delicious with only 150 calories and 1g sugar. 20g high-quality, all-whey protein helps you build lean muscle when combined with exercise. Maximum Slim Organic Meal Replacement makes a great base for juices and smoothies. Or keep it simple and just add water!
SEE BEST PRICE
Still not sure which brand would you like to buy?
One of the largest selection of sports supplements you can find on Professional Supplement Center. We sincerely recommend you to visit their official website. Here is the link for you.
---

Freebies & Discount Codes
Find out freebies and coupons for savings on health products available on the Web